Obviously, all processes require initial development before generating results. Proposals can be generated with options that accompany the development, thus sharing part of the investment. 
NO EXTRA EXPENSES WILL NEVER BE CHARGED. ONLY THE ORIGINAL DEAL AGREED
EVERY AGREEMENT HAS OPTIONS, WITH ONE OR SEVERAL WAYS TO FINANCE THE INVESTMENT BETWEEN BOTH PARTIES
PAYMENTS ARE BY OVERDUE PERIOD, EXPENSES WILL BE FULL FINANCED BY SB&A MANAGEMENT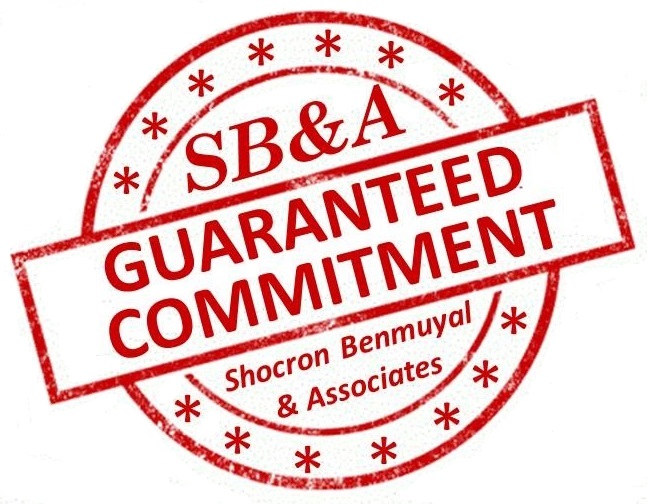 Guaranteeing the fulfillment of the proposed objectives, Shocron Benmuyal 

&

 Associates always assumed and will assume a task taking into account that it will have its own funds to face the agreed tasks, both for the initial investment (which usually exceeds the agreed payment) and even in the event of eventual delays in the payments of the contracting company when this is involuntary or beyond its control.
Focused on the commitment with the result, all Shocron Benmuyal 

&

 Associates transformation processes present and will present to each contracting company or organization at least two options (there may be more) that contemplate the possibility of fixed monthly payments, or a mixed alternative, with lower fixed payments and variable payments depending on the results achieved. The choice of the option chosen is always at the exclusive choice of the contracting company. This implies that in all cases a significant part of the process has to be financed by SB

&

A Management.
The amounts resulting from each period (monthly payments, annual bonuses, etc.) will be invoiced in cash after the end of such periods. In the case of annual bonuses, SB

&

A Management may even propose a payment in terms. All expenses necessary for the operation that generates such payments were and will always be financed by SB

&

A Management.
SB

&

A Management 

will never seek to generate (submit) proposals that separate items to be charged additionally, such as per diems (travel expenses) or any other. All the usual per diems of the process, such as monthly meetings, transfers, airplanes, hotels, equipment, etc., will be indicated in each proposal as part of the price and will be financed by

 Shocron Benmuyal 

&

 Associates.

The only travel expenses that may arise will be based on the convenience of going to destinations outside the headquarters of the company with which the process is agreed, and/or situations not foreseen in the original agreements (generally to third countries or distant places). Likewise, such situations, if any, will be agreed and arranged before they occur.

If for tax reasons of any country, or operational reasons of any company, it is convenient to express per diems separately, these will then be deducted from the agreed price as such in the initial proposal, but without changing the general spirit of the proposal and likewise SB

&

A Management never requested or will request advances for them, financing them if necessary.
Shocron Benmuyal 

&

 Associates 

never generated nor will generate situations that involve payments not originally defined, and any unforeseen payment, if any, will be proposed by the contracting company and will operate based on future actions, not past, and/or proven results.

The recommendations of extra tasks during the process, if any, will not be a reason to generate new payments to Shocron Benmuyal 

&

 Associates, there will be no new payments for actions already performed.
The fundamental financial basis of any agreement with SB

&

A Management will always be defined by the financing of the process shared by both parties, by not requiring payments or expenses outside the base agreement, and by SB

&

A Management's assumption of the necessary costs until the agreed payments materialize.
Shocron Benmuyal & Associates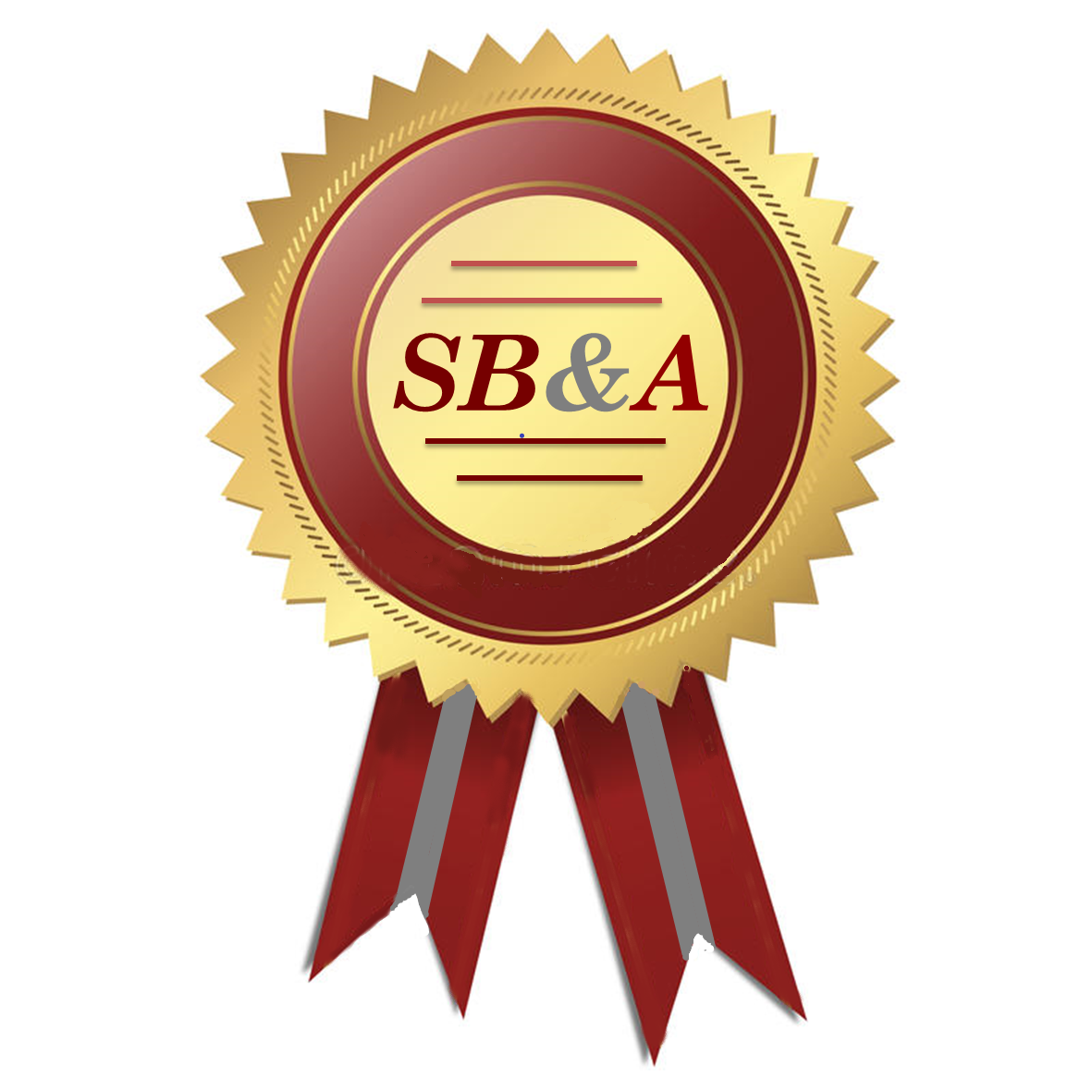 The teams are designed for each case in such a way that there is always more than one person assigned, guaranteeing continuous presence in each process, without being affected by licenses, personal situations or eventualities.
All companies receive as economic proposal two options of their choice: fixed payments or mixed payments, which involve a minor fixed part and a variable part depending on the agreed results.