The teams are designed for each case in such a way that there is always more than one person assigned, guaranteeing continuous presence in each process, without being affected by licenses, personal situations or eventualities.
EXTRA ACTIVITIES WILL BE INCORPORATED INTO THE DESIGN TO REACH A PROCESS AND / OR RESULT
DESIGN AND MANAGEMENT OF PROFESSIONALS THAT GUARANTEES ACTIVITY ALL YEAR ROUND, AND FOLLOW UP IN ANY EVENTUALITY
FOCUSED ON OBJECTIVES AND RESULTS AND EVENTUALITIES ARE CHALLENGES FOR SB&A MANAGEMENT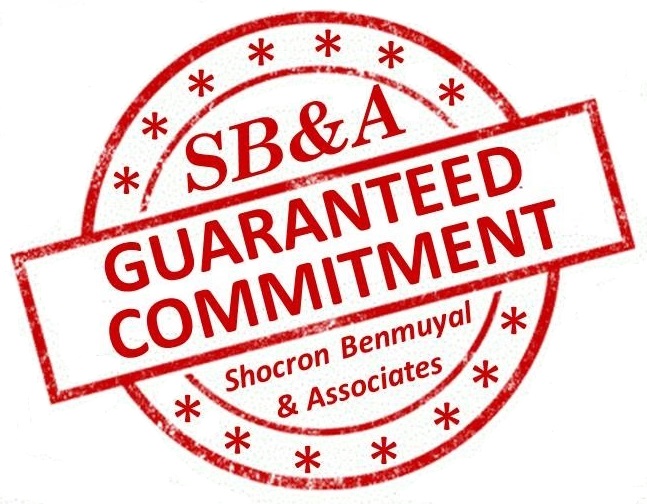 Shocron Benmuyal

&

Associates processes are developed for at least 18 months, and then they can be renewed and it is usual that this happens, based on the results achieved and the convenience for both parties. Although formally the commitment assumed by the parties will be for the period in force until its conclusion, SB

&

A Management will design its work formats for each company seeking to guarantee the continuity of the same, both within the agreed period and after it if the favorable results so indicate, taking into account that this is the most frequent historically. Thus, it is a guarantee of continuity for each company, both for the contracted and the eventual

For this reason, the teams of professionals in each case will be assigned in such a way that several people can carry out actions indistinctly among themselves, and that they effectively do so, in order that in any case the continuity of a process is not conditioned by vacations, illness, dismissal, license or any kind of eventuality of one of the collaborating professionals.

Likewise, the work methods will always allow different people to attend consecutively to a process and to have full knowledge of it, as well as the result of SB

&

A Management will always be the same and unaltered with one or another participant. In each feasible instance, more than one professional will always attend.
Shocron Benmuyal

&

Associates will always look for alternative ways and means to maintain the commitments and achieve the results, even in cases of extreme unforeseen events. This included and includes events such as general strikes, nature unforeseen events, infrastructure or resources damages, special situations of any country, and even in a global pandemic (as it happened with COVID-19), Shocron Benmuyal

&

Associates will always look for alternative ways to modify activities and technologies, but keeping the committed processes and achieve the results.
In order to achieve the previous point, SB

&

A Management will not only try to count on or incorporate alternative means (logistic, technological, etc.), but will also assist each company to take advantage of them, even if this implies incorporating extra resources or efforts to do so.
In order to guarantee the fulfillment of the proposed objectives, Shocron Benmuyal

&

Associates will incorporate some extra activity or task to the design, if it is considered necessary to achieve the process and/or result.
Focused on the commitment with the result, even in the event of a termination, SB

&

A Management will be available to complete active or ongoing tasks, continuing in the agreed conditions for up to 6 months from the moment in which such situation is established, thus guaranteeing that no pending tasks will be left pending.
The fundamental bases to guarantee the successful conclusion of any agreement with Shocron Benmuyal

&

Associates will always be defined by having work models and professional teams that allow us to attend any personal or general eventuality, by being prepared to generate creative alternatives to the unforeseen events that may arise, and SB

&

A Management contribute to accompany any evolution that may be necessary for each company to reach the results it has set out to achieve.
Shocrón Benmuyal & Associates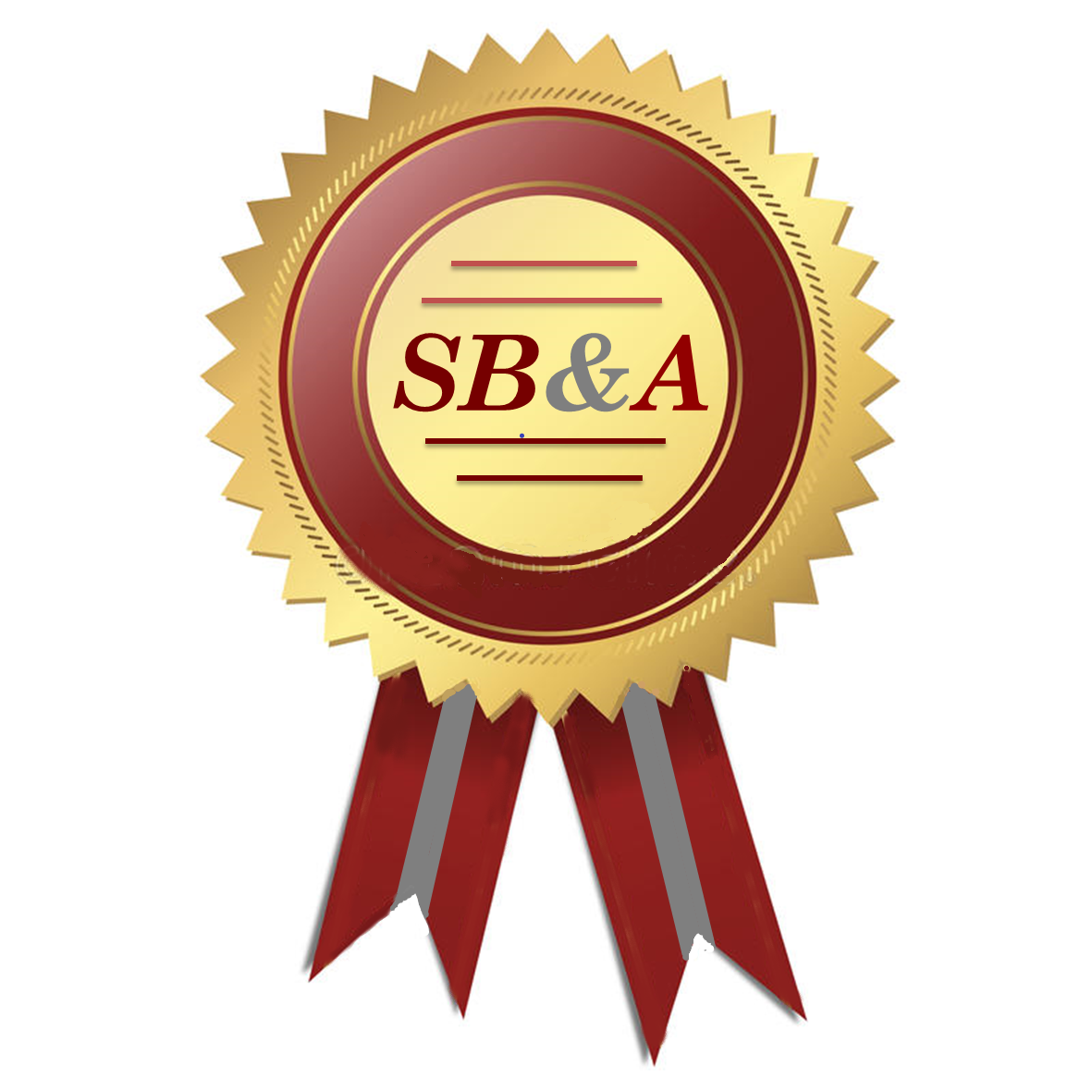 All companies receive as economic proposal two options of their choice: fixed payments or mixed payments, which involve a minor fixed part and a variable part depending on the agreed results. 
Obviously, all processes require initial development before generating results. Proposals can be generated with options that accompany the development, thus sharing part of the investment..